EN RUTA GIRONA is active, responsible and quality tourism, where the sustainability of the environment and respect for the local economy take on a significant value. We want to tell you the history and the legends, we want to create experiences and we want to live emotions together, we want to show you the nature and the culture of our people and our landscape.
We practice slow travel and we let the rhythm be marked by the client because we are convinced that it's most important the way to make that the destination: we enjoy intensely the territory and we live without hurry, promoting those small pleasures of life that we find in the local economy and in the respectful activities with the environment.
We have designed trips of different duration ans different  levels of effort, trying that an important part of these can be done with children and that a part of theses are inclusive and accessibles for reduced mobility persons.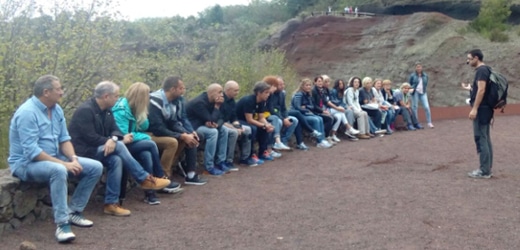 Consult us our products for excursions and interpretative guides clicking on the image or in this text.